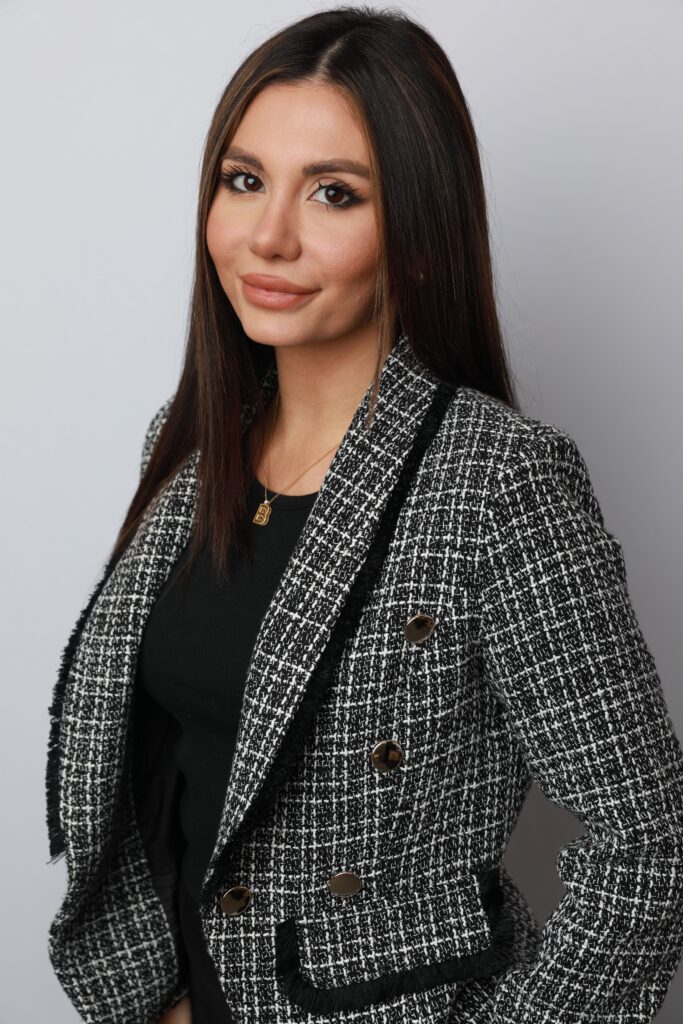 Bronte Yarkhoda
Biography
Bronte is the Lead Law Clerk at Termechi Employment Law. Bronte assists the attorneys in their employment cases which include discrimination, wrongful termination, and wage and hour claims. The majority of her work at the firm consists of drafting pre-litigation documents such as demands, mediation briefs, and various motions for clients.
Bronte is currently a Juris Doctor candidate at Southwestern Law School in the graduating class of 2024. Prior to law school, Bronte graduated from University of California, Irvine in 2019 obtaining a Bachelors of Arts degree in Psychology and Social Behavior.
When Bronte is not busy advocating for those who have been wronged by their employers, she enjoys the simplicity in playing the piano, spending time with loved ones and her dog Milo.