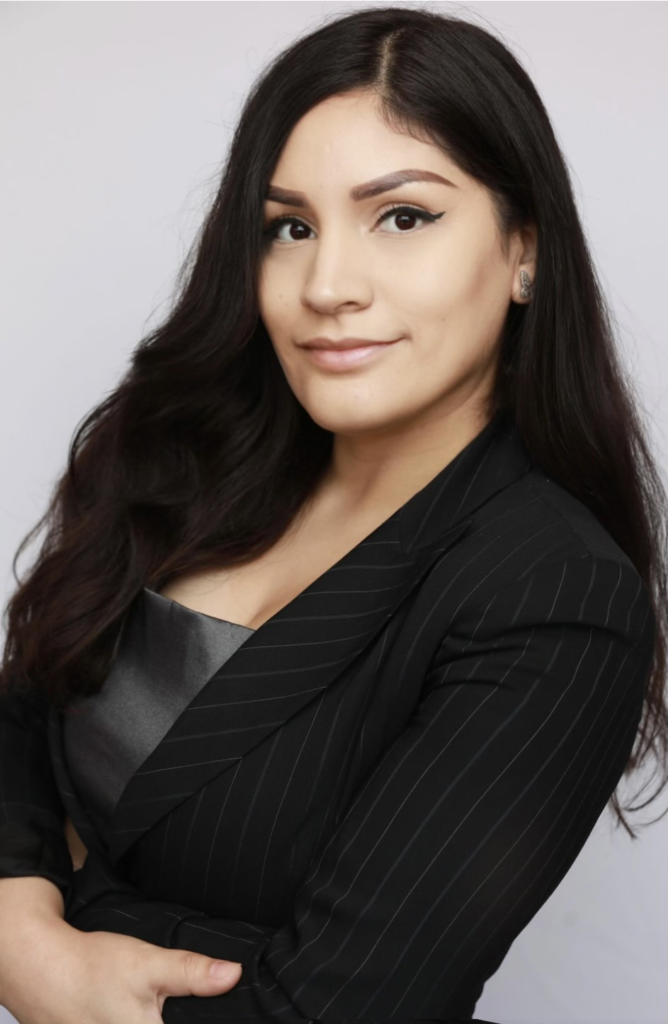 Vanessa Ayala
Vanessa Ayala
Biography
Vanessa is a Paralegal at Termechi Employment Law.
Vanessa works hard to assist our clients who have been wronged by their employer. Vanessa is dedicated to providing clients with a caring and friendly experience.
In 2020, Vanessa attended Los Angeles Valley College, where she acquired her paralegal license. Vanessa continues to develop her skills as a Paralegal by providing staff support to the firm's attorneys. She has supported the firm in litigating many types of employment law cases, including but not limited to, wage and hour claims, discrimination, sexual harassment, FMLA, hostile work environment, and wrongful termination.
Vanessa grew up in the San Fernando Valley and recognizes the battle her community is experiencing. She is fascinated by legal proceedings, is fully committed to social matters, and appreciates working with and assisting people in any way possible. She looks forward to conjoining it all every day in a legal setting at work.
Education
Los Angeles Valley College, Paralegal Studies Certificate